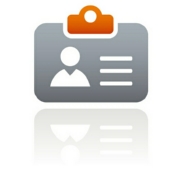 SERVICES

Our services:

We are a complete source of consumables and computer accessories
Internet business through B2B portal at www.lama.cz, on-line information about products, prices, stock, possibility of search, filter, items´ selecting due to standards and parameters, individual pricing, quantity discounts
Technical support - drivers, manuals, etc.
24-hour delivery, personal collection, guaranteed delivery in a designated time, courier, pallet transport, etc.
Direct delivery to your customers
Tracking and Tracing
RMA on-line system


Unique marketing and sales support from specialized distributor:
Simple locator of consumable material on www.lamaplus.com, you find consumable material to your printer, fax machine, copier easily and quickly.


Do you know that our data can be simply connected with your e-shop and your order and accounting system?


USB flash drives with own logo from 20pcs only in LAMA Plus! Great present for your customers, business partners or employees.
In this section you will find banners and e-mails, which can be downloaded for free or sent to your customers.



Easy shop

Complete service and help for equipment of your shop - stands, leaflets, suitable assortment.


Free transfer

We are able to deliver your goods for free to your company (DAP), your minimal order has to be 10 000 EUR.

Easy catalog

Cooperation within creation of your catalogue - selection of top-selling items, text and graphic support.



Special article

We will also supply the goods for older types of the devices.